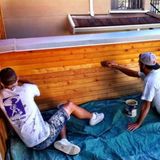 Charlie R
Spring/Summer Painter and Jobsite Manager Positions Available!
Painter Job in Squamish, British Columbia
Student Works is made up of some of the hardest working students this side of the West Coast. Back for another year, we are looking to build an awesome team to crush the streets of Squamish/Britannia Beach/Lions Bay!! The spring and summer production season is fast approaching so we are hiring NOW! Spots are extremely competitive, and we have hours of interviews conducted each week. If you are looking for a job that isn't your regular boring shift work, painting may just be the unique challenge you NEED! Being a painter with Student Works Painting is an awesome experience. You will develop problem solving, time management, and communication skills. And you'll be able to earn money while making new friends! We are looking for folks who: -are incentive driven (money, free food, parties are examples of incentives we use) -are easy going, and easy to get along with -have access to a vehicle or an other mode of transportation to get around town. -have a good sense of humour :) -are willing to meet new people, and make great impressions -are hard working; driven -independent, and take direction well -do not have a problem with heights -no previous experience needed (though definitely an asset), but you must be willing to learn and be critiqued. Different positions are available, depending on your desire for responsibility, however employees must participate in marketing activities once per week. Pay is based on skill, attitude, and responsibilities you carry. Compensation ranges from $12-$16 per hour plus extra incentives! If you are interested and would like to know more, please feel free to give me a call at 604-848-... OR, you can send your resume directly to me, Charlie, at:
[email protected]
and we will get back to you as soon as possible!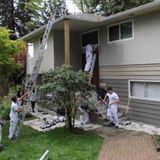 Share This Profile
Find Painter Jobs in Squamish, British Columbia
More jobs in Squamish, British Columbia