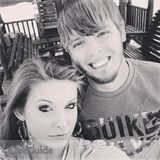 Justin C
Nightingale Painting Inc./Sub Contractors Needed for Residential House Painting
Oneonta, Alabama
Last seen over a week ago
Painter Job in Oneonta, Alabama
Sub Contractors Needed for Residential House Painting.

Over the past few years our business has expanded, we are looking for responsibly, careful and experienced painting contractors to help care for our customers as we are in expansion mode.

Who are we looking for?

Responsible Contractors who have:



1) Contractors License
2) Business License to Operate in Alabama
3) Workman's Compensation on Employees
4) Liability Insurance


Please do not respond to advertisement unless these Minimum requirements are here.

Please respond to email [email protected]

I will respond as soon as possible to talk and possibly set up for interview. Please prepare to show current work, references, licenses and insurance.

Thank you and we look forward hearing for you.

Weekend Painter was established in 2005 by Justin Curtis. Justin is a Oneonta AL native, graduated from Pathways Christian Academy in 2006. For 1 year he worked his way through school with his painting company working to pay for his vehicle insurance, rent and clothing. After graduating, Nightingale Painting Inc. was created with the intention of providing a top notch service at a very competitive price.

A primary focus of Nightingale Painting Inc. is treating our customers with respect, integrity, and clear communication. The painting industry is full of contractors ranging from independent contractors to large scale companies and we fall right in the middle.

We are here to provide a professional service that you would expect from any large company, but with the customer service and support of a small company. Our prices are competitive and you can expect us to be less expensive than any larger companies, because we only do a limited number of homes each year. You won't see our name all over town on buses, bus stops, or people shaking signs. We do most of our work through referrals and great customer service to keep our prices lower than the competition.

Insurance and Warranty

Insurance

We maintain a $--... general liability insurance policy on all people working on your home. With safety in mind, we will do everything we can to avoid any injuries on the jobsite. However, accidents can happen. In the event of anything being broken during the process of the job, or any injuries that may occur, you don't need to worry about losing any sleep. Our insurance policy will cover any accidents that arise.



Warranty

- All of our work is covered by an all inclusive 2 year warranty. If any areas on your home are not taken care of properly, you can be sure problems will show up in the first 2 years. We stand by our work, and will come out to fix up any problem areas that you may find.
- We warranty quality work. That means we require a full power wash, all of the necessary prep work, and quality materials in order for us to back up the work. If any corners are cut, you may save money in the short run but we cannot guarantee that the job will last.
- You can expect your 2 year warranty paint job to last anywhere from 5-7 years.
- 2 Coats: Some customers would like a paint job that lasts longer than 5-7 years. If that is you, we recommend doing 2 coats to give you extra protection around your home. If you would like an estimate for 2 coats, you can expect that to last 7-10 years for 30% more of the cost.
Our Promises

Communication

-

We promise to maintain thorough communication throughout your painting process. This includes everything from scheduling your estimate, to choosing your colors and setting up your start date, to keeping you updated prior to and throughout the job.
Quality prep work and materials

- We promise to keep your quality our focus. A detailed written agreement will outline the quality of products and prep work that will be included on the painting of your home. We promise to honor those agreements, to fulfill on all of the prep work, and to use the quality materials that you choose. We stand by our work!
Cleanliness

- We promise to keep the jobsite clean. This includes using dropsheets around the home, masking off the home properly, and cleaning up at the end of the day. Any drips or messes will be cleaned up before completion of the job.
Satisfaction

- We promise to leave you satisfied at the end of the job. A final walk around will be done prior to collecting a final payment to ensure your satisfaction with the work done on your home.
The Process

1. Get a free estimate: To book a spot in our schedule, we require a 25% deposit and authorization to do the work on your home
2. Within 2 weeks of reserving a spot, you will get a phone call from our production manager to start talking about the colors and potential start date. On this call we will also address any other concerns or details that need to be managed prior to starting work on your home
3. 2-4 weeks before the start date, test patches will be done to ensure you like your color selection. At this point we will also provide anything you need for approval from a HOA
4. The week leading up to the job you can expect phone calls to keep you updated on the estimated start date and any changes due to weather or unforeseen delays in our work schedule.
5. Before starting the job, we will power wash the house if the outside is being painted.
6. During the job, we will let you know what time you can expect us to start work each day. We will talk with you daily about the progress of the job and any concerns so we can address those right away.
7. At the end of the job, we'll take you around the house to do any last touch ups before we ask for a final payment. We would also appreciate it if you would fill out a short survey letting us know how the process was for you. Your feedback is very valuable to us. We would also appreciate any referrals or a reference letter to express your satisfaction with the work we do and with our company. Fact Sheet – Common Problems
Peeling

​Trim: It's very common for areas on the trim to begin peeling. Most trim that's peeling is real wood, such as 1x2's used on fascia, door trim, garage trim, or railings. In addition to any real wood on the house, any areas where moisture or snow accumulates. These areas take a lot of damage from moisture sitting on them and freezing then thawing, and constantly beating on the paint. Once the paint begins to peel, those areas on your home are exposed to the weather. When water gets into the wood and freezes, or water is constantly running through the wood, you'll begin to see the wood begin to get gray and rot. This leads to replacement, which can be very costly. Any areas on your home that are peeling will most likely be the same areas that will peel in the future. We recommend to take special care of these kinds of areas. By scraping off any peeling paint, we can be sure not to apply onto a surface that is already peeling. Sanding this area will smooth out the edge between what has peeled off and what has not peeled, and sanding will also create a better surface for us to apply the paint onto. Finally, after the area has been scraped and sanded, we recommend using a high quality primer to seal this area. The sanded wood creates a rough surface for the primer to bond to, and the primer will create a better surface for the paint to adhere and bond to than if we just apply paint to the wood.

​Siding: Most siding in Colorado you will not find peeling. However, if any siding is peeling it can be very costly if not taken care of properly. On many homes that are first built, there is a very thin layer of paint applied. After 7-10 years, many times the underside of the siding will start to peel, specifically on the North side of the home. The North side of the home experiences less sunshine, so moisture is more likely to stick around longer. This moisture slowly wears away the paint on the underside of the siding boards. Each time it rains or snows, more moisture runs down the side of the house, wearing down the paint. The lower siding boards experience this more than the siding boards on the 2nd story. Eventually, the underside will start to peel, leading to an exposed board. If this is not taken care of, your siding boards will begin swelling and can lead to replacement. Replacing siding can be very costly. We recommend to sand off any peeling paint on the bottom of the siding boards. After sanding, we would prime those areas to seal up the boards before applying any paint. If this is not done properly, you can only expect the job to last about 2-4 years before these areas start to peel again. If done properly, you can expect it to last more like 5-7 years.



Fact Sheet – Common Problems

Cracking

​Cracking is one of the most common paint problems in Colorado. Builders use inexpensive and low quality caulking when painting your house. As the temperatures change, your house expands and contracts. As this happens over and over again, the caulking doesn't hold up and begins to break down and crack leaving your home exposed. Moisture can get into these cracks and goes back behind your boards. This leads to boards warping away from the house, or boards rotting from the inside out. In order to properly protect your home, we recommend resealing all of these cracks with a siliconized acrylic caulking. Silicone is more flexible than standard contractors caulking, so it will breathe with the house and last longer. However, paint will not stick to silicon caulking. This is why we recommend siliconized acrylic caulking that will hold paint, but also last longer

Fading

​Fading or chalking is another very common problem in Colorado. Sunny days at high altitude blasts your home with UV rays breaking down the resin in the paint. Resin is the primary component in paint that protects the home. Pigment gives it the color. When the house starts to fade, this is an indication that the resin has broken down in the paint and there is minimal protection on your home. Without protection on the house, moisture will get into those boards (usually siding boards) and lead to warped siding boards which can be very expensive to replace. We recommend a power wash to wash off any dust and residue from the chalking. For sides that experience the most sunlight, we also recommend a second coat or a coat of primer for extra protection. This will provide a higher level of resin and protection for that side of the home, ensuring that it will not fade as quickly so you can avoid costly replacement costs in the future and a longer lasting paint job.

Nail Holes

​Moisture can sit in nail holes around the house and do damage to your siding. You'll see areas where there are nail holes beginning to swell due to moisture getting into those areas. If you only paint over these, there will still be a small pocket for water to sit. We recommend caulking these nails holes to leave an even surface for moisture to flow off of rather than sitting there breaking down the paint.
---
Required Experience
Want to be hired by Justin?
---
Services Needed
---
Similar Profiles Nearby
Near Oneonta, Alabama

Justin R
Comercial/Industrial Painters Needed

Justin C
Nightingale Painting Inc./Sub Contractors Needed for Residential House Painting
Find Painter Jobs in Oneonta, Alabama
Similar Profiles Nearby
Near Oneonta, Alabama

Justin R
Comercial/Industrial Painters Needed

Justin C
Nightingale Painting Inc./Sub Contractors Needed for Residential House Painting