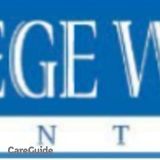 Alessandra R
Part/Full-Time Summer Painter Position Available Now!
Painter Job in Pittsburgh, Pennsylvania
My name is Alessandra Roberto and I am the Branch Manager for College Works Painting in the Pittsburgh area. Are you looking for a summer job here in Pittsburgh? Here's a great opportunity to make money while out in the sun! I am currently looking to hire several full-time painters to round out my crews for the summer starting May 2015 to the end of August 2015. When I say full-time, I mean full-time. I currently have over 140 jobs and I am projecting 400 total for the summer. My painters last year were required to work 40 hours a week every week until the end of the season. I am looking for exterior painters no matter the years of experience. Training will be provided by myself, my company, and our Sherwin-Williams Reps. My guys enjoyed working hard for me last year and were the reason for my great customer satisfaction rating. As far as pay, my painters last year made anywhere from $8/hr to $20/hr. My companies performance pay system allows for painters to make more money per hour based off their efficiency and performance. Crew chief positions are available as well as a few part time positions. Transportation is a requirement. Equipment is not required. Please apply at cwpjob..... You must apply using the marketing code 39973. More information will be provided prior to the phone screen. Interviews will start April 29th.
Share This Profile
Find Painter Jobs in Pittsburgh, Pennsylvania
More jobs in Pittsburgh, Pennsylvania