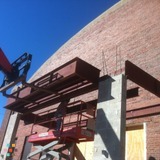 Kenton Gonterman
Commercial painting crew needed ASAP
Painter Job
Looking for Painters in Marlow, OK.
Last seen over a week ago.
Client in Marlow
I need a painting crew that can start emmediatly pending on bid approval. Must be well mannered and able to sleek English. Must be skilled in latex, oil base , stain acrylics and enamals . Must turn in bid for approval this is a city job. Job has to be completed in a timely manner.
Client Details
Email Address

Confirmed

Phone Number
817-825-...

Confirmed

Services
Interior Painting
Exterior Painting
Walls
Ceilings
Doors
Trim
Priming
Masking
Taping
Mudding
Plaster Repair
Drywall Repair
Sanding
Textures
Fences
Scraping
Staining
Caulking
Pressure Washing and Sealing
Oil Based Systems

Notes made here will only be seen by you. If you want to message the owner of this listing
×
Kenton Gonterman Commercial painting crew needed ASAP